Project Highlight
Residential Project
Location: Viginia Highlands
Material: White Oak
Featured Finish:
Old Forrester


Our "Old Forrester" finish on wide plank American White Oak brings the unique design elements together to create something extraordinary.
Product Specifications
Project Highlight
Residential Project
Location: Blue Ridge, GA.
Material: White Oak
Featured Finish: Rolled Oats


Our "Rolled Oats" finish on American White Oak has a pure blended beige-grey patina​ ​with creamy undertones. This pure and natural finish complements the ​beautiful patina​ and character​ of the wood.
Product Specifications
We are a family, working hard to make new friends, not just customers.
We are a family, working hard to make new friends, not just customers. Our intimate operation allows us to work side by side, sometimes literally, with our clients to create something beautiful and unique. We create art and take great pride in the craftsmanship and hard work we put into every client vision we shape.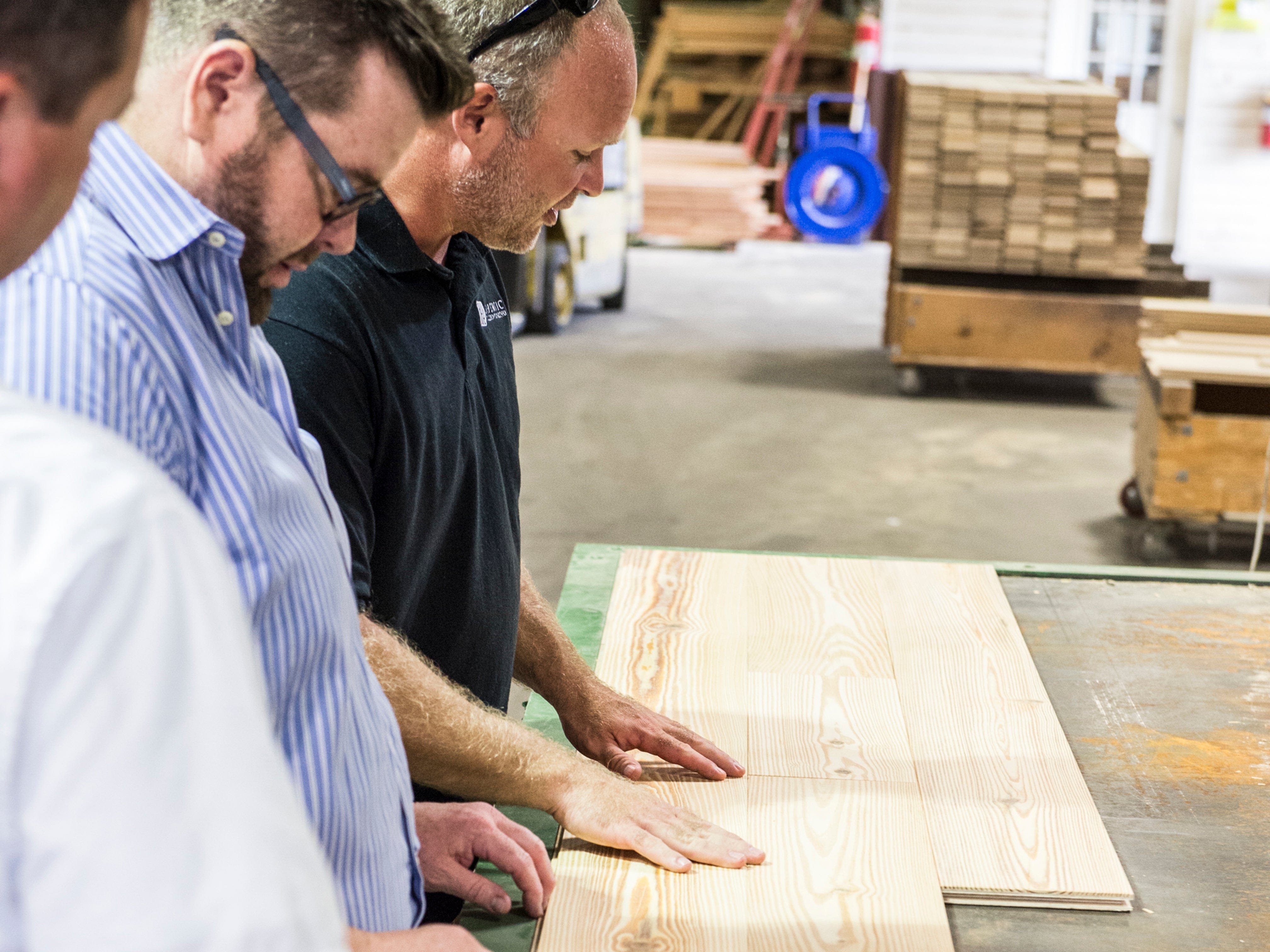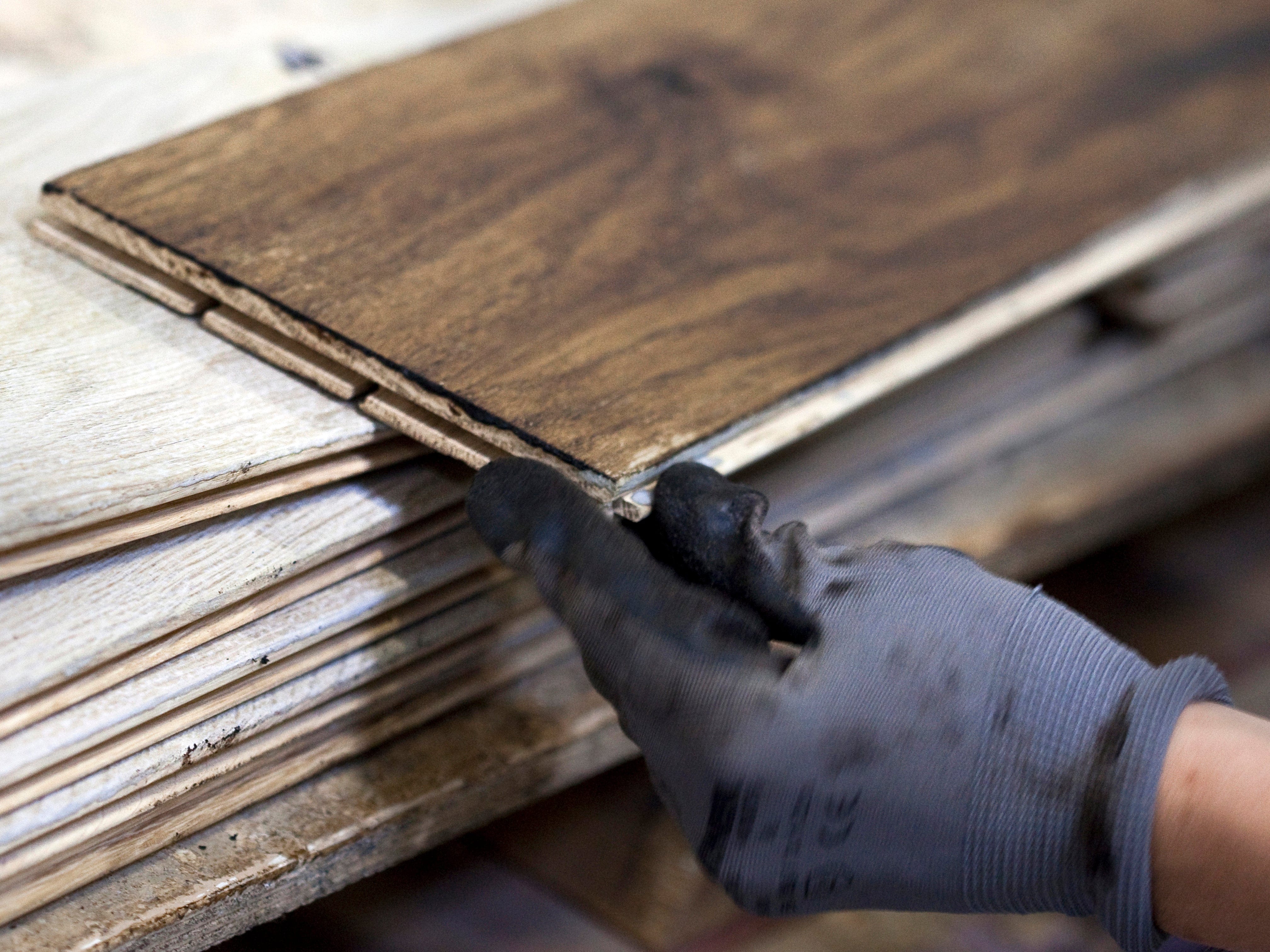 We craft our floors with patience, embracing the mystery of what nature gives us.
We are more than assembly lines that drone out the same product, day after day...We are hands that touch, eyes that see and voices that communicate while creating your vision.

Our people and processes help us fill a niche by allowing us to be highly customizable, inimitable and ahead of trends. By remaining nimble, we can continue to meet the demands of our customers without ever sacrificing quality.

Our growth, like our products, is rooted in staying true to our core values: craftsmanship, integrity, exceptional quality and outstanding customer care.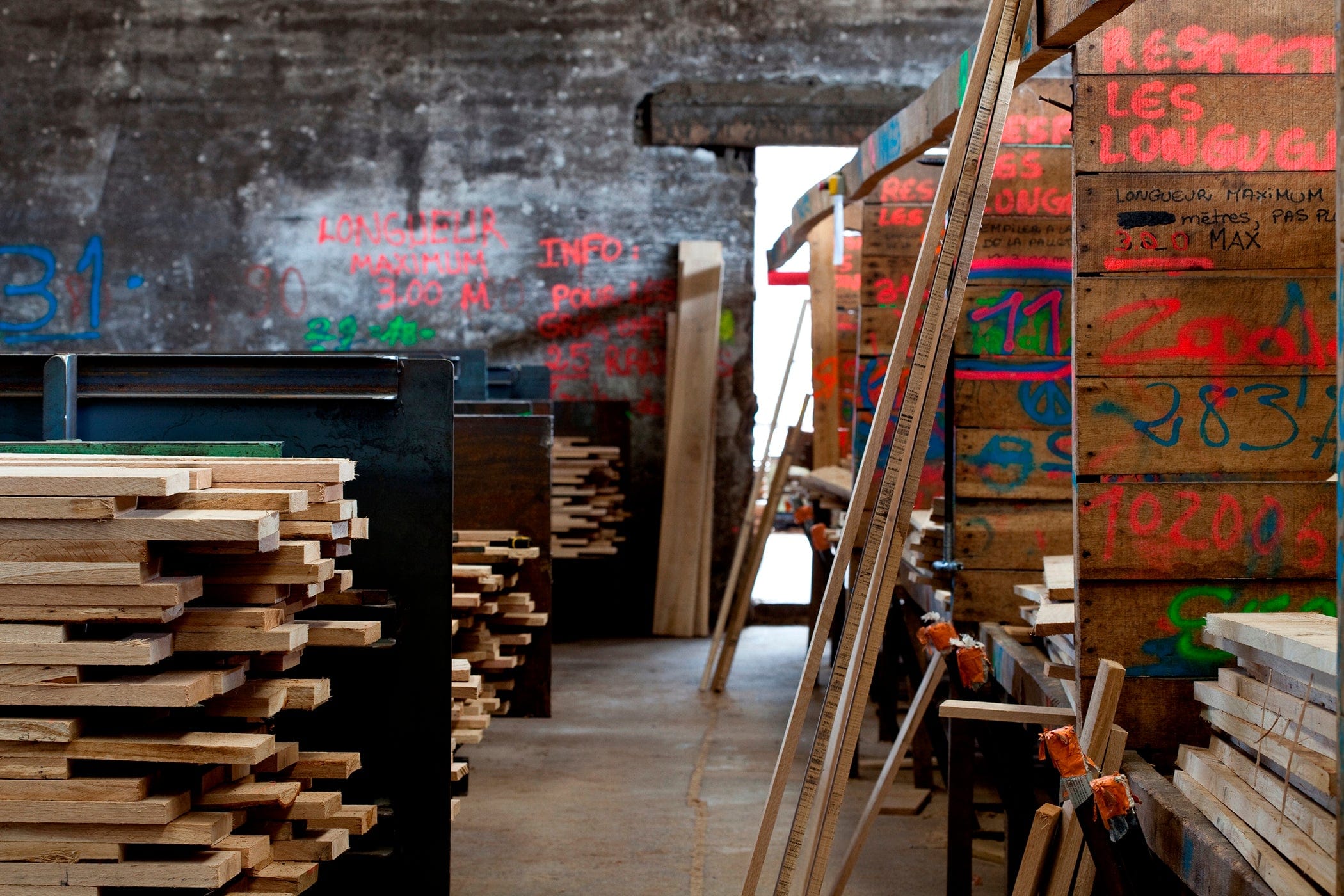 BEAUTIFUL FLOORING HAND-CRAFTED TO MEET DEMANDING SPECIFICATIONS
PRODUCT HIGHLIGHTS
Every one of our floors is custom crafted to your specifications using only the finest wood available.